Stop playing phone tag. Drop pagers. Reach the right person the first time, every time.
Celo's role-based messaging feature is d

esigned to give all your care teams instant access to the right person On Call for a role and ensure care teams can give the best advice as quickly as possible. With Celo roles, you can rest assured your teams are spending less time playing phone tag, and more time caring for their patients.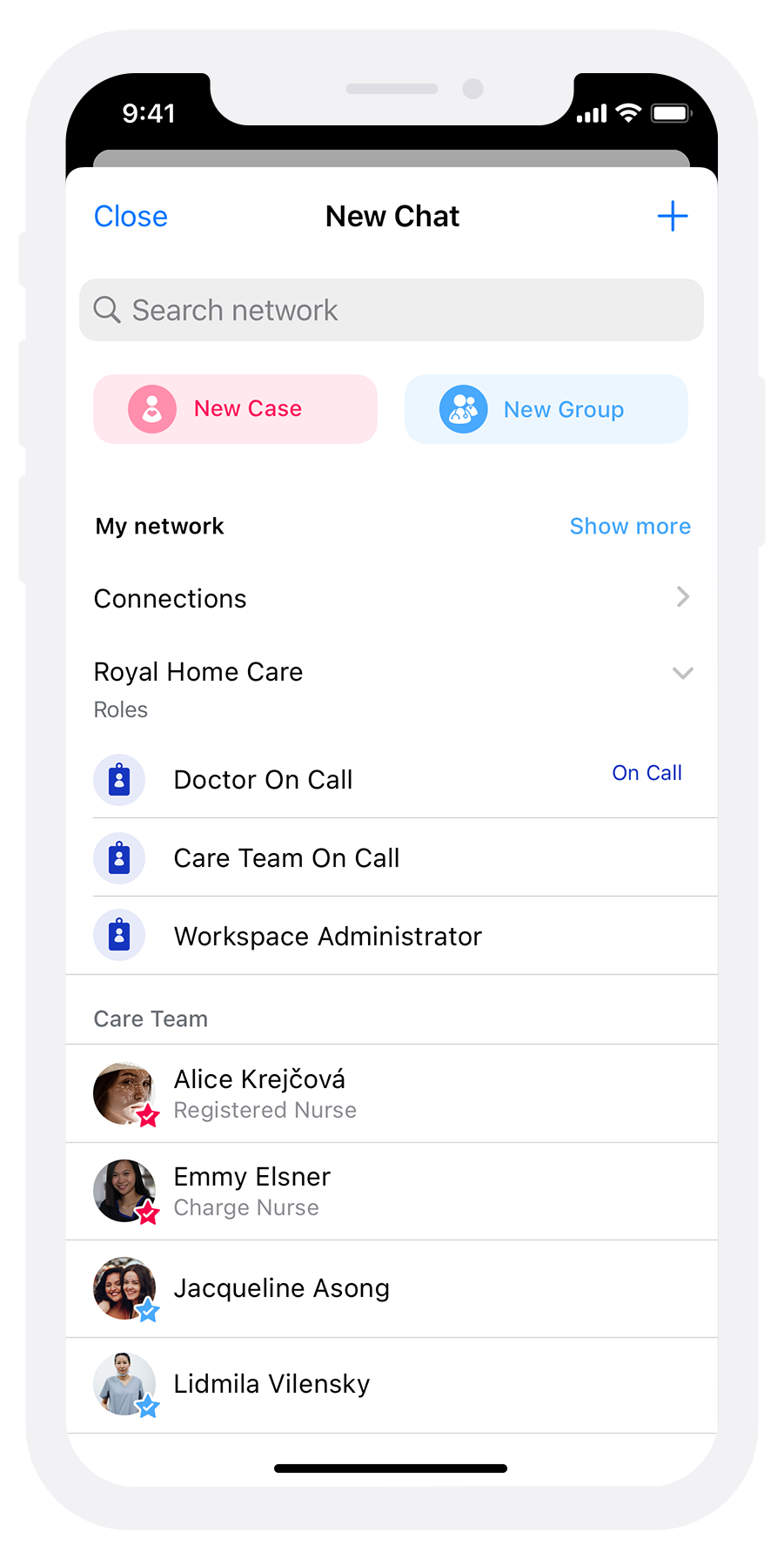 Instantly connect with the right person
Easily search the directory by role and contact the correct person for the job, without needing to know their name.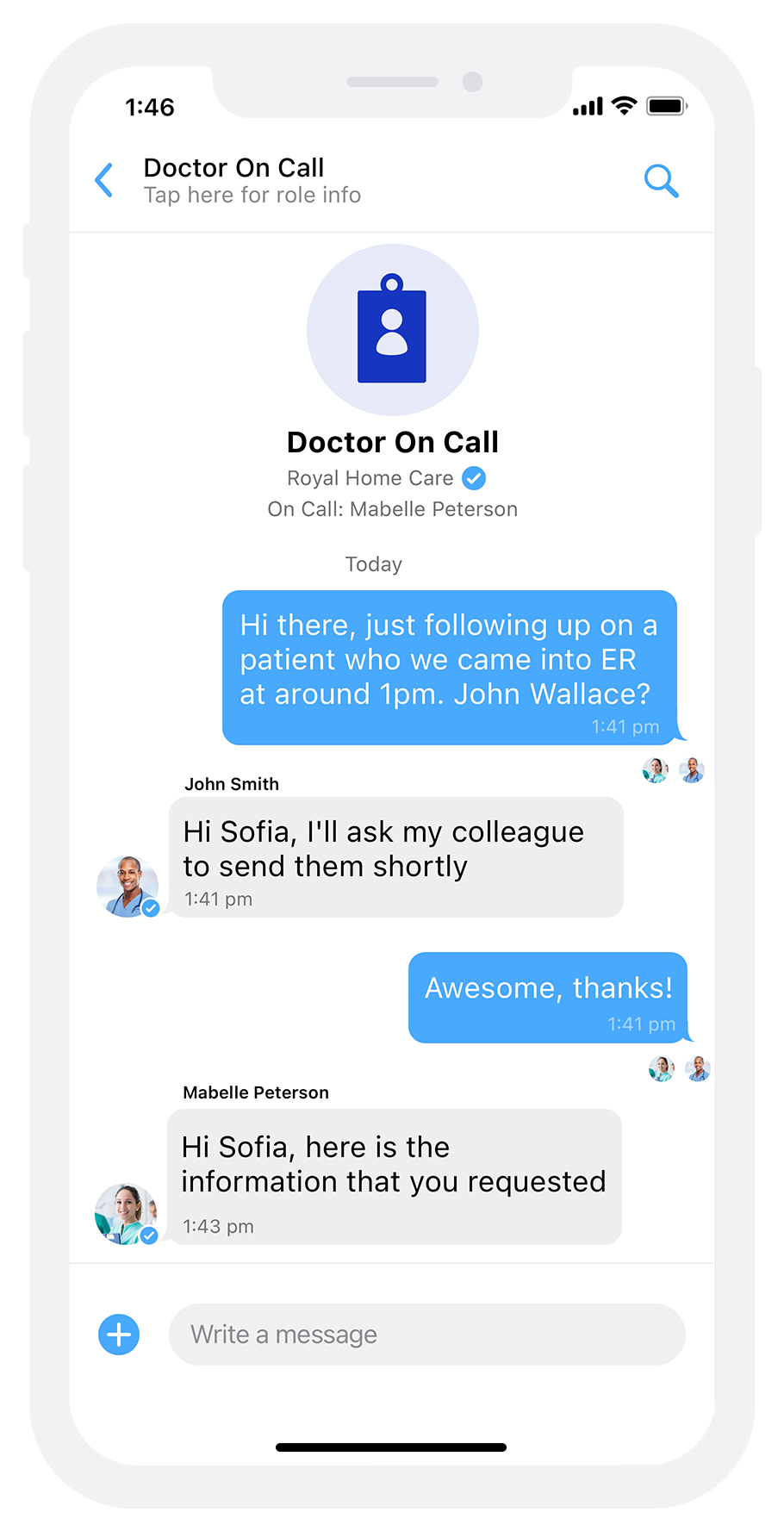 Handover made easy with a shared inbox
Ensure that conversations can continue shift by shift, knowing that important messages will be handed over to the next person clocking on to the role.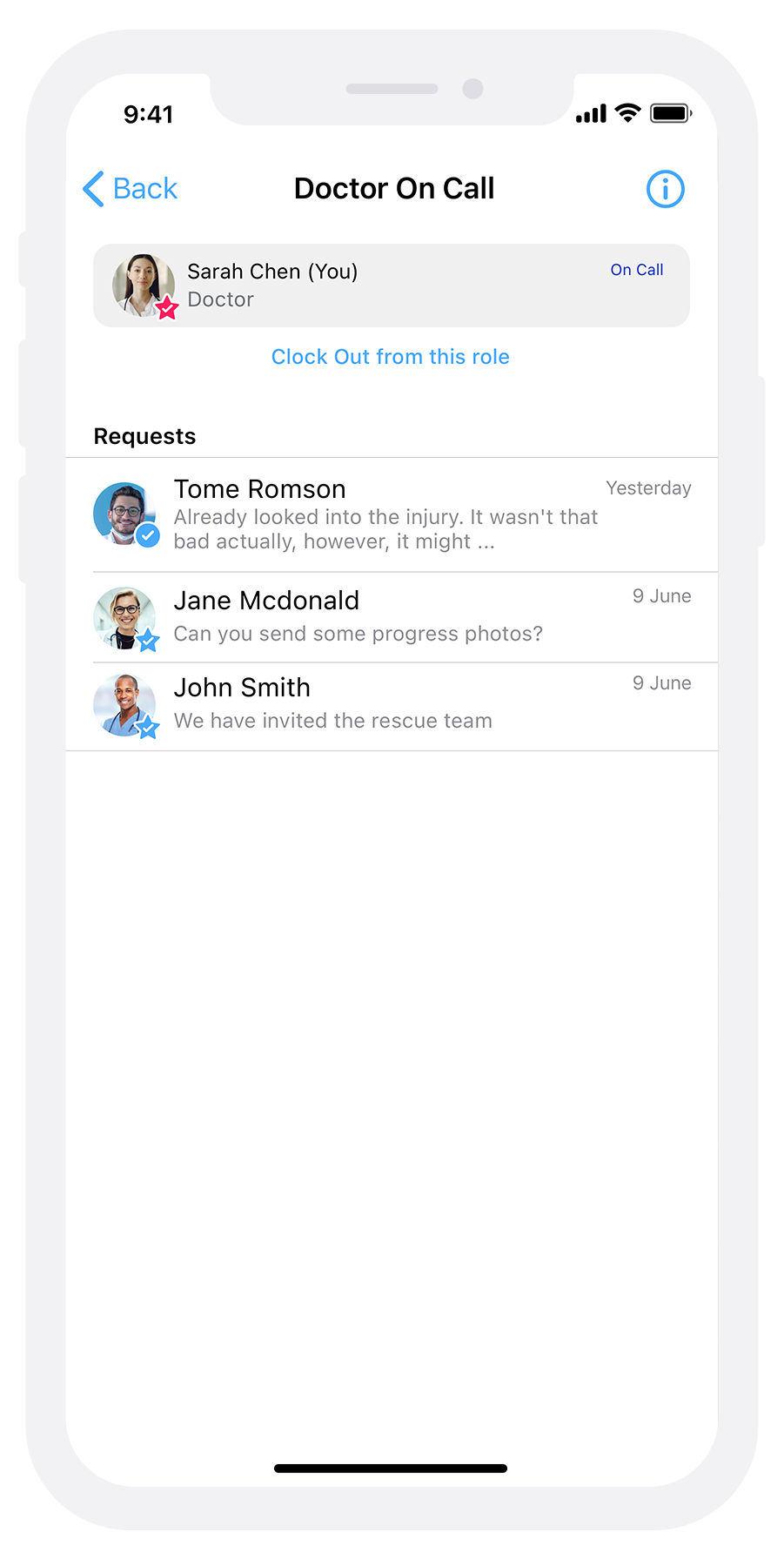 Choose your shift
Clock in and out of your roles easily. Easily manage your shifts so you receive the messages relevant to your role, reducing distractions when you're on shift.
Download our latest whitepaper
Transform your organization's
communication with role-based HIPAA-compliant messaging
In this whitepaper, you can learn about how role-based messaging can save time, improve processes and accelerate care.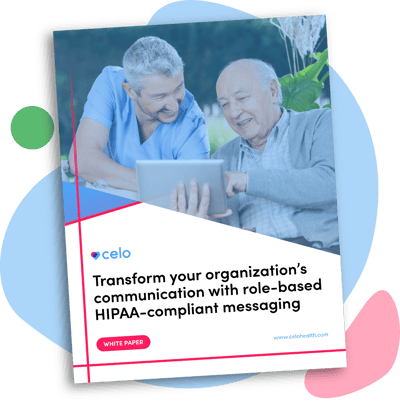 Book a Demo
Want to learn more about Celo Roles and other care team features? Book a call with our team.